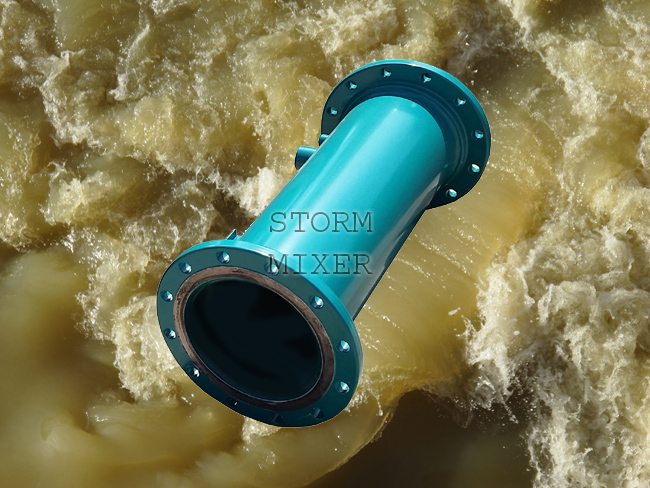 Epoxy coated steel mixers are a low cost, effective alternative where chemical resistance is important.  Epoxy coated steel can withstand acids, alkalis, chlorine and many other water treatment chemicals without any sign of degradation.  
For larger diameters mixers, (over 8" in diameter) epoxy coated steel is often the better alternative to stainless steel.  Epoxy coating can be applied to stainless steel piping for added chemical resistance.
Configurations include:
 Available with  both flanged and threaded additive ports.
Typical applications include:
• Chlorination and chloramination
• Coagulation and flocculation
• pH adjustment using caustics and diluted acids
• Dechlorination
• Chemical mixing

Storm static mixers provide the highest levels of mixing in an economical package. 

Storm epoxy coated mixers are recommended for 8" diameter and larger mixers.

  Epoxy coated steel static mixer brochure download (857 kb) 

Integrated injectors, diffusers and removable corp stops can be integrated into your static mixer to offer a complete mixing solution