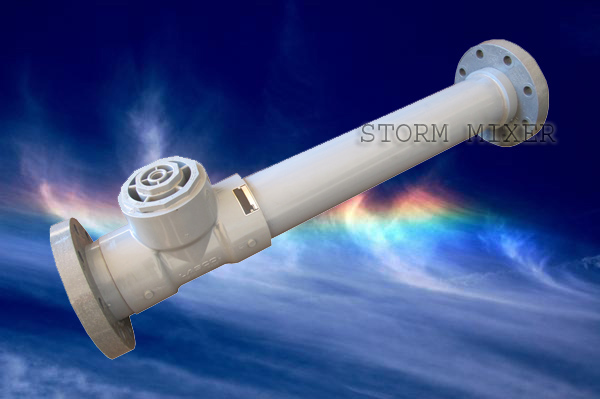 PVC & CPVC static mixers are a simple, effective means of mixing most common aqueous chemicals into a pipeline.

Typical applications include:
• Chlorination and chloramination
• Coagulation and flocculation
• pH adjustment using caustics and diluted acids
• Dechlorination
• Chemical mixing

Storm PVC static mixers provide the highest levels of mixing in an economical package.

PVC static mixers are available in many materials and in sizes 1/2" thru 12"  (and larger) diameter.

  Download PVC/CPVC static mixer brochure (817 kb)  



Injectors can be integrated into your static mixer to offer a complete injection/mixing solution.